Entitlement Centers and Personal Consulting in the community
Over the years Aviv for Holocaust Survivors has provided free and professional rights extraction assistance to thousands of survivors and their families all over Israel. Our vast experience working with the Holocaust survivors' community had taught us that "wise" and speedy realization of rights is achieved when the advice is personal and accessible to the survivor. Accordingly, Aviv for Holocaust Survivors joined forces with JDC-Eshel Israel and together initiated the "Community Entitlement Centers" Project.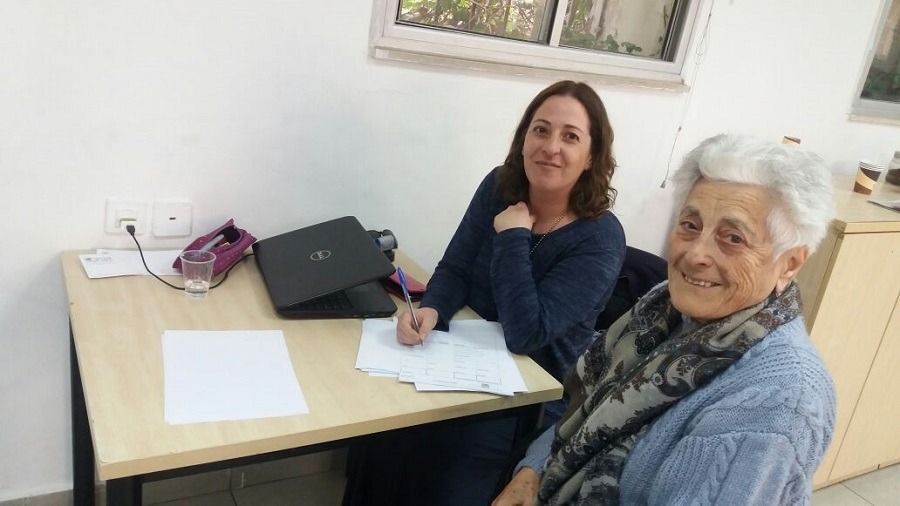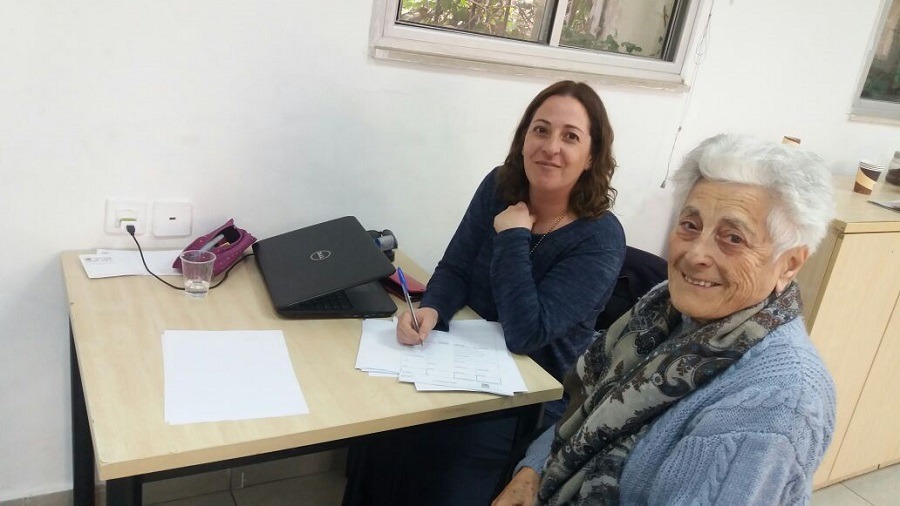 The aim and uniqueness of this project is to give ongoing personal advice to Holocaust survivors within their own communities, until their rights are fully realized. This is the first time that aservice of such a large scope and high level of professionalism is being made available to the survivor`s community.
The Entitlement Centers are manned by an attorney who is highly specialized in the field of Holocaust survivor's rights. Personal appointments are scheduled for Holocaust survivors who are local residents of the municipality. At first, the attorney interviews the survivor in order to form a complete and comprehensive mapping of the rights to which he/she is entitled. Aviv`s attorney assists the survivor in translating and filling out all relevant application forms for financial and other various types of support and benefits, and supervises the process until completion (yes or no response).
There are 18 Centers already operating in Ramat Gan, Kfar Saba, Haifa;, Kiryat Yam, Hod Hasharon, Givaatain, Bat Yam, Bnei Brak, Jerusalem, Ashkelon, Kiryat Ono, Beer Shiva, Modi'in  ,Rishon Lezion and Reut Hospital in Tel Aviv which is sponsored by The LA Federation.
 Data analysis of the project performed by BDO accounting firm company shows that the estimated sum that Holocaust Survivors will receive through the project stands at 180 million NIS. 
The Return On Inestment (ROI) Ratio of the project is  1:46 
This service, as all of Aviv's services, is given free of charge
Homebound Survivors Initiatives
Approximately 20% of the Holocaust survivors living in Israel are considered as homebound, some are disabled, some are chronically ill and some are being treated in public nursing homes.
Aviv operates a network of volunteers that provides personal assistance to the survivors in their homes. Aviv`s volunteers play a unique role since they provide rights extraction services and guidance to a very specific group of survivors who are confined to their homes (with physical and mental disabilities).             All volunteers undergo comprehensive rights extraction training with the legal team and their activity is supervised at all times- our dedicated volunteers are highly valued and cherished by the organization.
Dedicated Rights Realization Days
While well aware of the challenges ahead, Aviv`s team focuses on projects that best combine time efficiency and significant impact and  make rights realization accessible to each and every Holocaust survivor in Israel.
Through dedicated rights extraction days, we are able to initiate rights extraction processes for 20-30 Holocaust survivors during a single gathering. Bringing attorneys and volunteers to work together in synergy, joining forces with municipalities and other nonprofit orginizations, all in order to reach every place where Holocaust survivors are to be found.